It wasn't until around 2014 that Haryopratomo and Suliawan urged Makarim to go full time with Gojek.
It was a good year. Cab company Uber picked up speed; started its Southeast Asian expansion. It launched in Jakarta in August that year. Elsewhere, the Malaysian taxi aggregator app GrabTaxi—now known simply as Grab—had already launched in several countries in the region, including Indonesia.
VC funding was reaching new heights, too. In October 2014, e-commerce marketplace Tokopedia raised a $100 million round. This was then unheard of.
Growth was inevitable for Gojek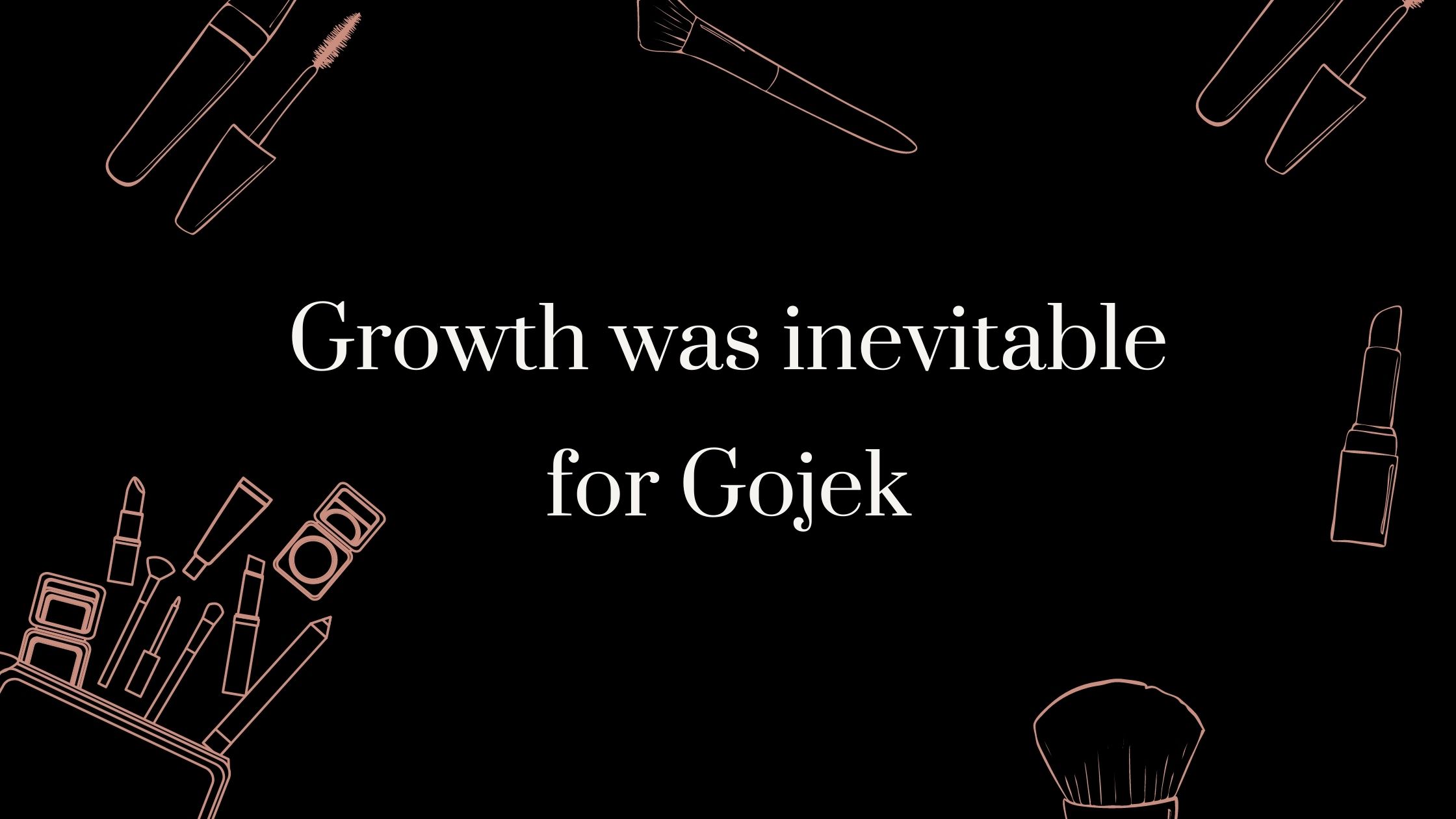 Both in terms of the number of drivers or merchant partners and employees.
The company has gone from 40-50 employees in 2015 to over 3,000 today—across Indonesia, India, and Singapore. Its geographical expansion to Vietnam, Thailand and Singapore—not to mention more than 20 different services—has seen it ramp up to 2 million driver partners. It also claims to service some 155 million users.
Gojek developed a distinctive pattern in the way it grew its leadership team. It offered leadership roles to people at companies working with Gojek or it acquired their companies outright. One of the early hires to come in this way, Gojek's co-CEO Andre Soelistyo, was a former director at Indonesian private equity firm Northstar, one of Gojek's earliest investors. Soelistyo had been spending so much time with his portfolio company that it made sense for him to join the team.
With plenty of cash to go around, Makarim went shopping for companies with specific expertise complementary to what his company needed. He appointed their CEOs as leadership, often taking their entire teams with them.
That is how Gojek chanced up its Group CTO Ajey Gore, and his deputy Niranjan Paranjape, who handles tech specific to the ride-hailing service. Both came from India-based development shop CodeIgnition and formed the backbone of Gojek's India-based tech team.
How to Find the Purpose When Your Dream Is Turned Upside Down
One year later, Gojek extended acquisition offers to Haryopratomo and Suliawan's companies, as well as his former employer Kartuku. Thomas Husted, Kartuku's former CFO, is now Gojek's CFO, and Antoine de Carbonnel, another former Kartuku exec, serves as chief commercial officer.
Gojek's growth was messy at times. In its bid to become a "super app", or one single app that can solve almost every problem, it launched some new products with great enthusiasm, only to shut them down or spin them out into separate entities.
Grocery delivery service Go-Mart for example was completely scrubbed in 2018 after two years of operations. It has since relaunched but in a much reduced version, with a smaller product offering and no fresh produce. Gojek's lifestyle services, such as the often-referenced on-demand masseuses, were externalised into a separate app called Go-Life.
Perhaps learning from the need to remove some services from its core app, Go-Play—Gojek's ambitious plan to enter into the digital content and entertainment space—never launched within Gojek's main offering. It instead began its life as a standalone app when it launched in September.